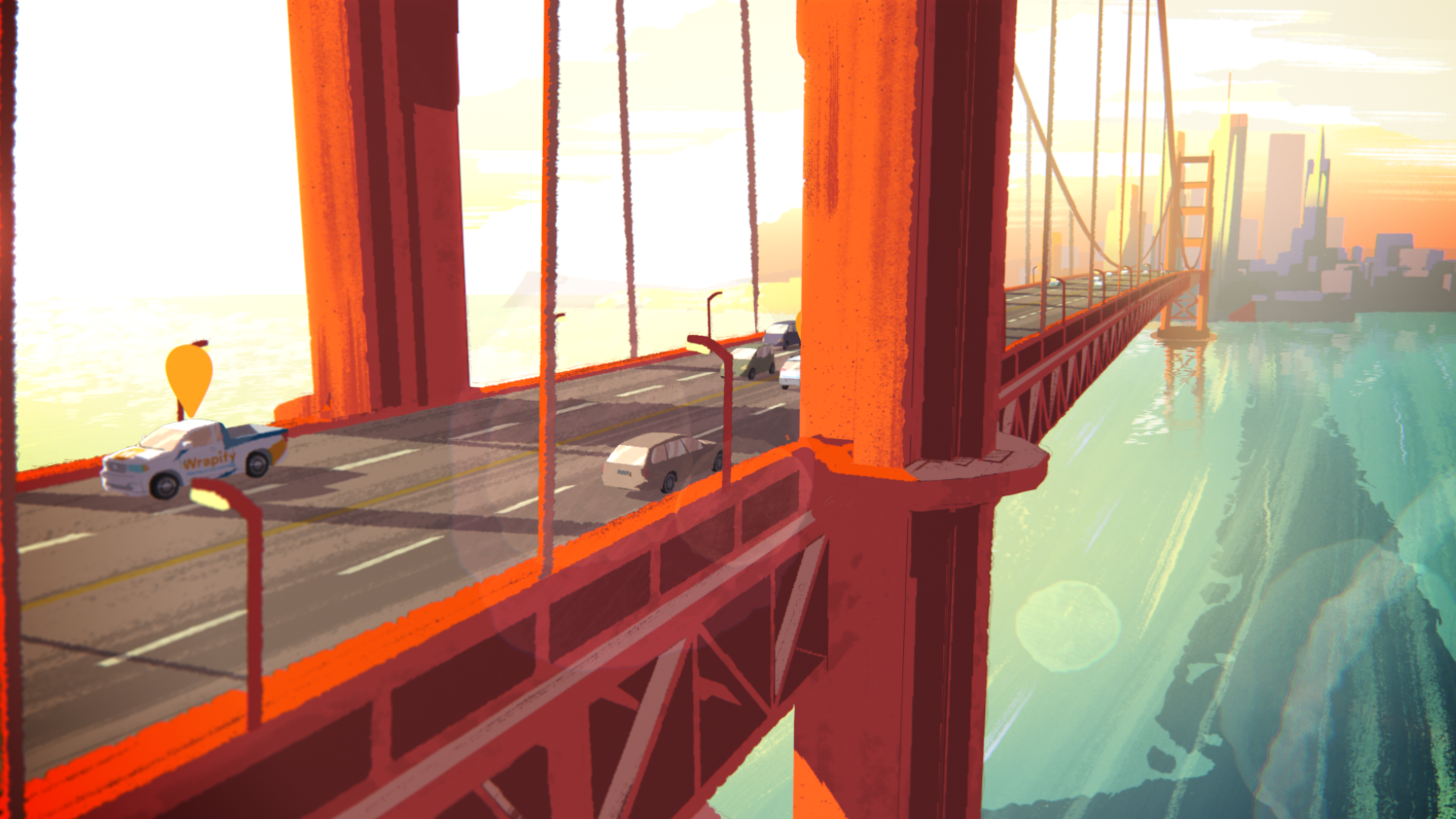 And that's a wrap. And Wrapify.
Nothing is more satisfying than sighing the phrase, 'And that's a wrap'. But in the case of our latest project, it totally played to our simple idiotic humour with its easy play on words. We've been dying to announce it since we started the project in May.
And that's a Wrapify.
Working directly with the US based start-up company, we were recommended to CEO James Heller by the team at Chromosphere. Inspired by the amazing 'June' film, James wanted a short that lifted the brand and through a 2D/3D world displayed the full capabilities of the Wrapify service.
FML went for a big cinematic piece with a heavy illustrative look. Working with Tristan Menard (yet again) we took iconic US cities and stylized them in a 3D world. Then working with Tim Dillnutt, we mixed it up and went with 2D character animation to offer a creative look.
A thoroughly enjoyable project – fuelled also by a fully zen client – we've even pulled together a Behind-The-Scenes piece. Freak out.
It's a project of firsts. First big 2D piece. First BTS piece…. actually that's all the cherry popping there was.
But head on through to our case study on the project. And watch this space for the soon to be released BTS.