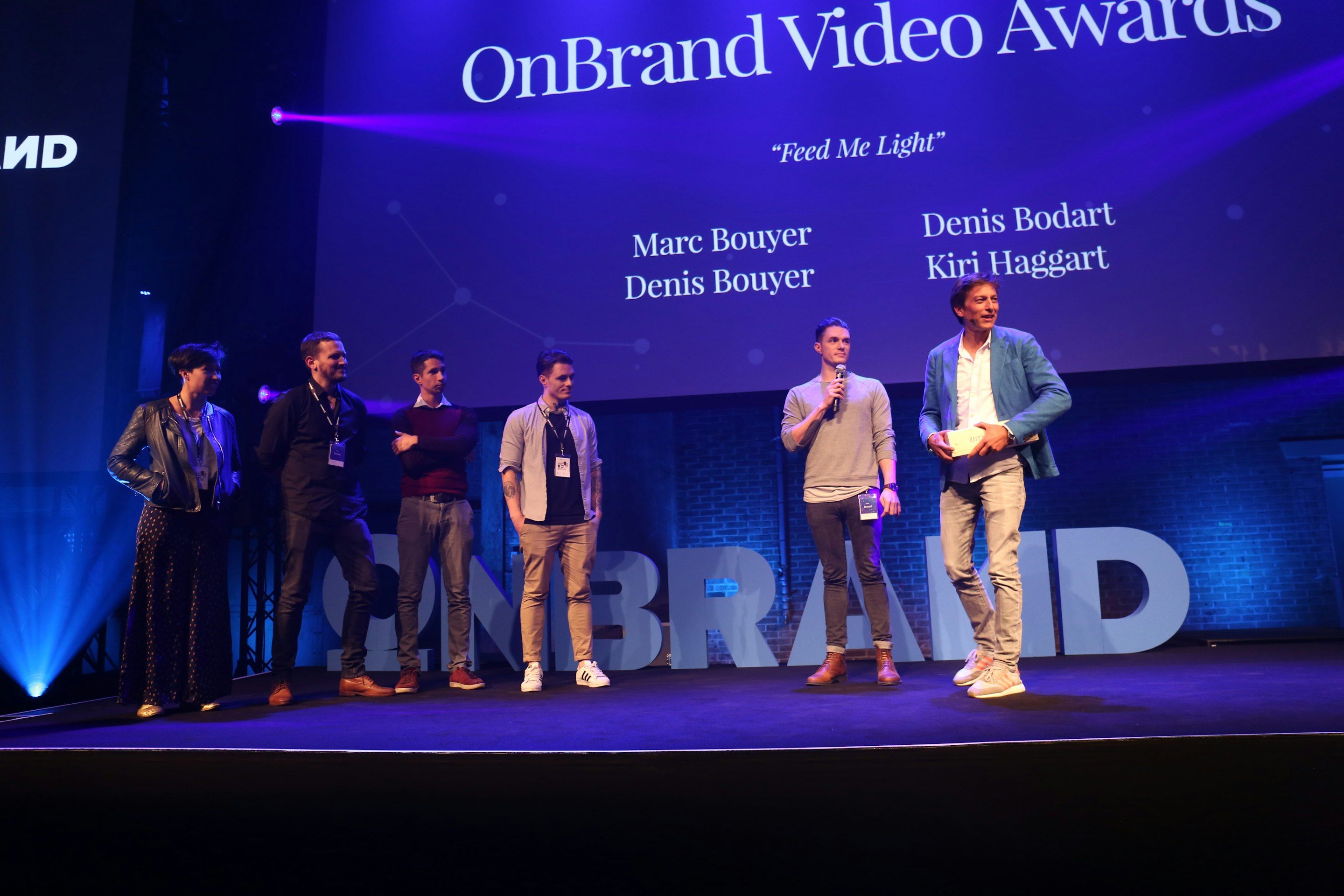 Certified Storytellers
We like branding. In fact, we love it. Not only is it our main source of income but it also satisfies the itch that drives Feed Me Light, our love of telling stories.

Brands approach agencies with a massive degree of trust and risk, allowing a creative studio creative authority in shaping their identity. On the studios part, there is a massive sense of responsibility, in not only executing the brands vision but understanding and seeing that vision for themselves. A story is only well told when its motivations are fully understood.
That's why the FML team values a brand's message above all else. It is their story, and we are the tools for telling it.
That's why we were beyond chuffed to have been honoured this year by the OnBrand team with the OnBrand Video Award 2017 for the commercial animation "A Husky Story" that we produced for Kiehl's. The awards ceremony brought together marketers and creatives alike to celebrate some of the best visual and digital campaigns being created internationally. Also it was in Amsterdam, with beer. Always a bonus.
Check out some photos of the FML team in full purple technicolour below!