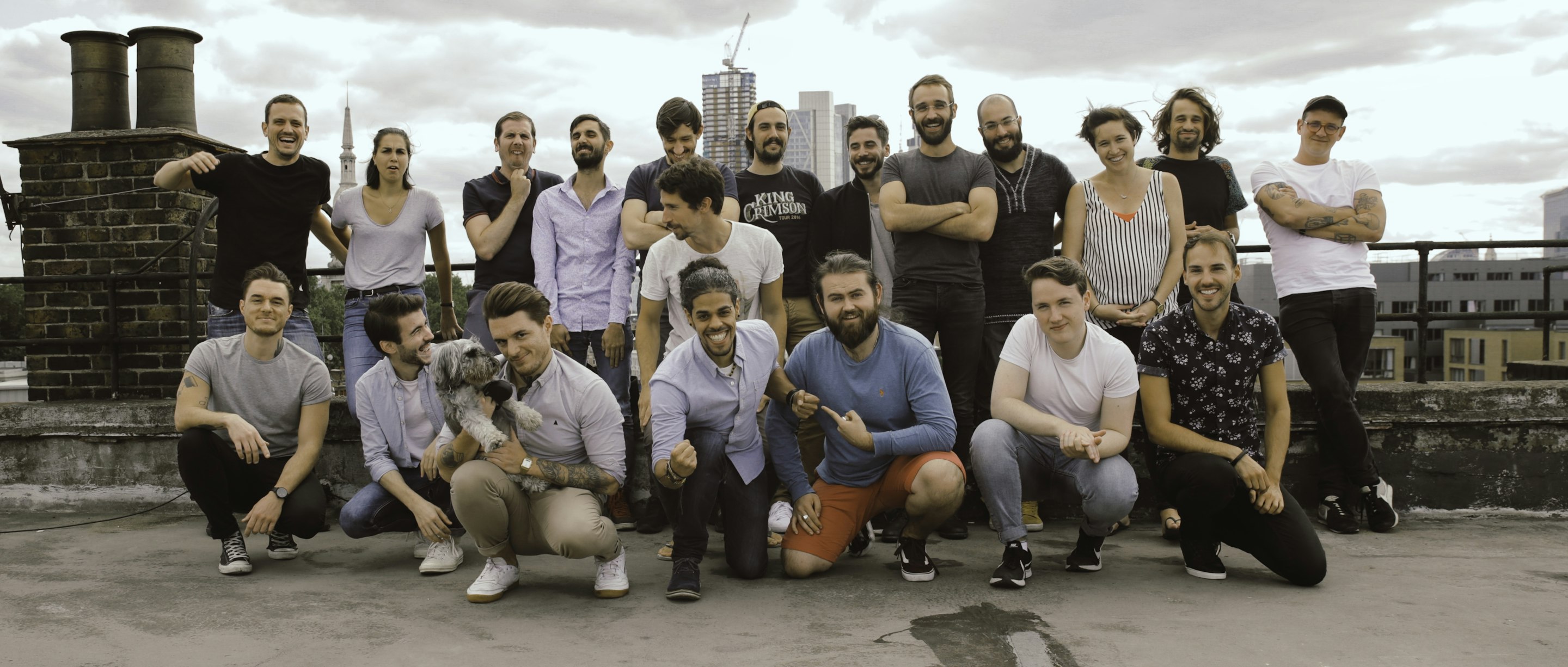 Emerging Agency of the Year 2018
Feed Me Light have had a crazy few weeks, from new signings to hectic shoots to deathly heatwaves, May 2018 has been a month to remember for sure! It is only fitting then, that one of the most memorable events so far this year has got to be our win in the Creativepool Annual 2018 Awards for "Emerging Agency of the Year".
With over 2,000 entries submitted and over 20,000 votes cast during People's Choice, the creative competition in the Emerging Agency of the Year category was particularly well contested. In a night of anticipation and celebration, Feed Me Light was announced as a "Gold" winner. We couldn't be more honoured to be chosen for this coveted position, it marks how far we've come on our journey, and will motivate the team in striving to create even more groundbreaking work over the coming year.
Since entering the Annual 2018 awards, the Feed Me Light team have signed more directors, acquired bigger projects and even expanded our studio space. Looking back on our entry for the 2018 Awards, it is crazier still to see how much further we have grown, even since then. But for fun, let's revisit the entry that made us stand out for the Annual 2018 judges:
November 2017 saw the anniversary of a momentous occasion, an event so life changing its effect is still being felt in tremors around the world. We're not talking about the election of Donald Trump, we mean the two year anniversary of London based creative studio Feed Me Light.

2017 was a jam-packed year of change for the studio.

In February we welcomed our first intern, a plucky Irish export who we haven't managed to shake since, now working as a Junior Creative. He was soon followed by two more, of the French variety, during a Summer internship programme. This was the first step in the studio not only operating as a group of talented artists in creating great work, but also began to establish a studio legacy in the skills and ethos that we instill in our next generation of creatives.

Our full-time professional panel began to expand beyond its original two members, with another Irishman, more heavily bearded, joining in the role of New Business. With shiny new business cards and flashy director reels, the studio is preparing itself for its next stage of major growth by having Cianán tackle and (hopefully) win some larger client projects in bringing the FML portfolio up the ranks. This was followed in the growth of our production team, with a new full-time Junior Producer, Jenny, another padawan whom senior management will sculpt into a studio leader of tomorrow.

Our roster of talent began to flesh out as well, with BRVTVS Collective, Team Tumult, Effie Pappa all signing on as directors and Julien Becquer joining the team as a full-time creative. These additions have brought a wealth of industry experience and a variety of skills in house, with the studio now able to pitch on a plethora of projects due to the niche specialities of the expanded creative team.

2017 has been our most varied year in terms of content creation, with the team delivering across a variety of platforms, from Live Action, Motion Graphics, Branding, Stop-Motion Animation, 2D and 3D Animation right through to Virtual Reality. Having worked with clientele such as Saatchi & Saatchi, TrueView, Kiehl's, US based company Wrapify and further releases on the horizon, the studio continues to work with industry leading brands.

Garnering a nomination in the 'Best New Studio' award in the Motion Awards 2017 cemented our promising potential early in the year, and the team continued to deliver, picking up the OnBrand Video of the Year Award and further nominations for two client projects in the British Animation Awards. The founding team were also able to pitch the Feed Me Light story (so far), being invited to host the June edition of the 'See No Evil' event held monthly in London.

With a larger Feed Me Light clan behind us, alongside our ever growing list of credits and honours, 2017 has been a year of exponential growth for the team, and one that looks set to continue well into 2018.