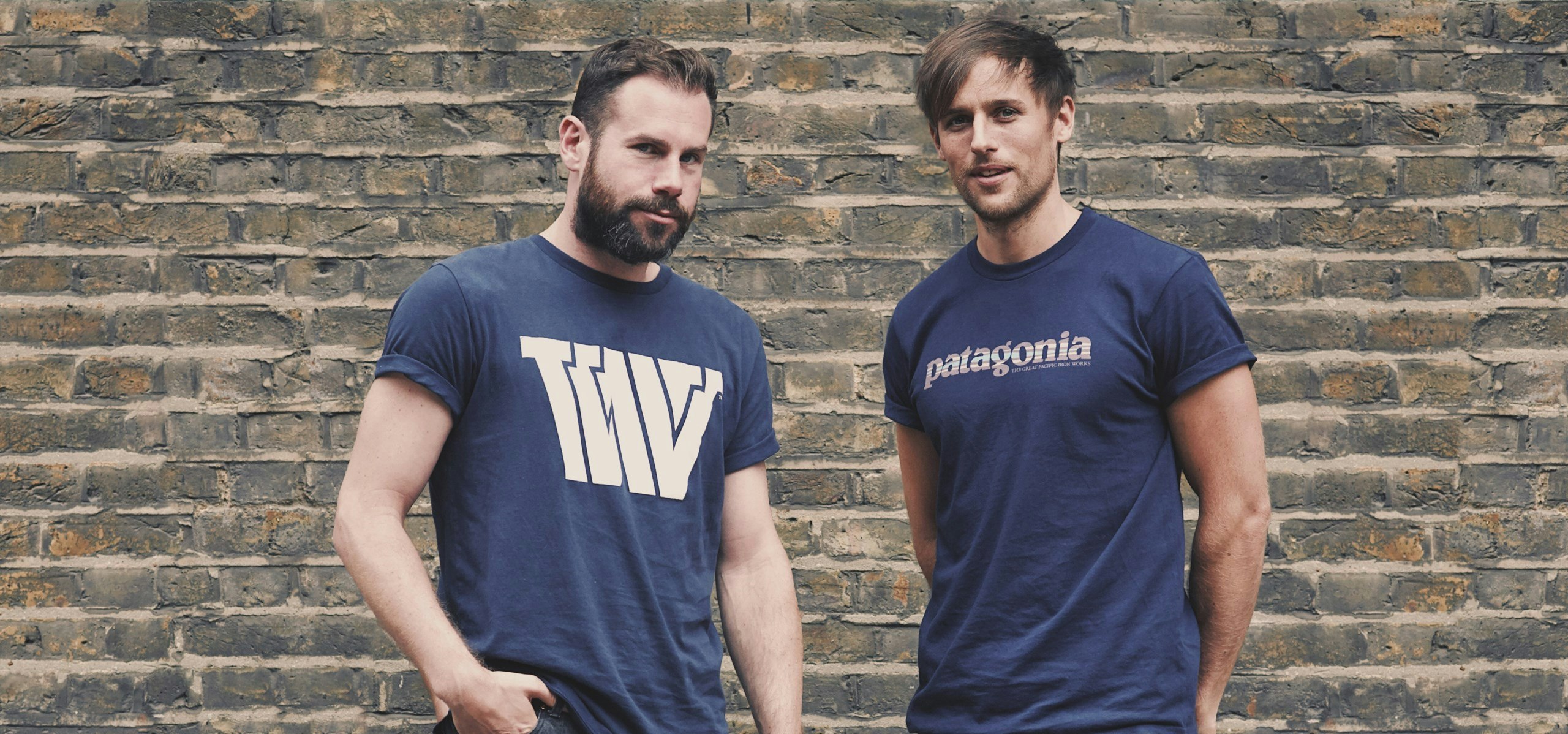 Feeling Frēsh with Fabrik
Feed Me Light have recently undergone a massive facelift in updating our studio site. Since day one, the team have been using London based portfolio service Fabrik to showcase all of the work we produce, and things weren't about to change with our revamp. With a lot of back and forth discussions and design decisions on how we wanted our new website to look, the guys at Fabrik managed to create a beautifully realised portfolio which perfectly embodies the Feed Me Light team and the work that we produce.
We sat down with Fabrik's Tim Jarvis to learn more about the platform's humble beginning, their aspirations for the future and their new awards showcase: Frēsh. The Feed Me Light team were incredibly honoured to receive awards for VFX, Motion Graphics and Animation in the pioneering year of Frēsh Awards and were keen to learn more about the engaging ethos behind this new initiative.


---


So what led you guys to creating this kind of studio and service?
Fabrik is a portfolio platform, like Cargo, Squarespace, Format or Behance - if you've ever used anything like that before - but simplicity is our unique selling point when it comes to the multitude of portfolio services.


The product model that we apply is very similar to an Apple product - if you've ever used the likes of Keynote or Garageband. You can press a few buttons and create the end-result of that product very quickly. And then you can spend time fine-tuning. So you whack a few things into Garageband, and you have a tune, and it could be pretty rough, but it exists, and so you work at it more.

Fabrik is similar in workflow and process, in that you get all of your work in very quickly, and then you can customise and fine-tune until you're happy. And that's what sets us apart from Wordpress or Squarespace, where you effectively have to build your site page by page. With Fabrik, the site is already built, it just doesn't have anything in it - so you fill it with content, and then you tailor how it looks. It's very much geared towards people who aren't technical. We make it playful so that you can see what happens and you can't break anything.
How has the studio grown since then?
We had 100 beta members when we originally started and we're in the thousands now. Looking at the stats, the service is used by creatives largely in the UK and US, and then it's kind of split between Australia and a lot of European countries. Naturally it was originally higher in our native area; London, but now we've grown outside of that.

We have a long way to go. We're not yet competing with the biggest content-management platforms, who were generally creatively-led to begin with. They started years before we did and they were able to soak up a part of the industry who were just starting to build their own websites. So we're carving out a space more than anything else.
What excites you about this process?
What excites me is the curation side of the business; the stuff that comes out of it. We're dealing with what is effectively 100% user generated content, so it's part of my position to go through it and showcase work that comes out of our community and share that with other people.

Frēsh is an initiative that embodies that; it allows us to bring a lot more creative work into Fabrik's ecosystem and to share it. Not necessarily work that's come from a creative using a Fabrik portfolio, but just creativity that exists outside our platform. It's just lovely to wake up every day and see what people are making. Our role is firstly to make it possible for them to share that, and secondly to then celebrate what they've done.
What led you to creating an initiative like the Frēsh Awards?
Frēsh allows us to be recognised in a greater way for supporting creativity. We have a platform at our disposal. We should use that in as many ways as we can to help creative voices to reach an audience. The idea behind Frēsh was to create a showcase which is entirely free.

Traditionally, design or creativity showcases and awards have been painful; there's normally a price per entry. So we wanted to avoid that, because it effectively becomes a circle-jerk of agencies promoting from within their own ranks, and judges promoting that as well.

Which basically means that agencies with the most money, or biggest budgets to spend on this stuff, win all the awards, which isn't very fair. Frēsh means that creatives from all different backgrounds and walks of life have an equal opportunity to be recognised as part of that. It doesn't matter if you're a bedroom creative making 3D stuff after your day job; your work is still important, and is viewed equally by the judging panel. I hope that gives us a platform to go forward with and encourage creative individuals to get their work shown.
How do you expect these awards to grow?
In year one, especially with no budget, we had a period were creatives can enter their work, and then that work is judged and the winners were put on the website. And then, over the rest of the year, the curators within Frēsh can bring out work from within the entry pool, whether its winning work or not, and create editorial pieces about it - which gives us the opportunity to forecast trends, to highlights cultural elements, political sentiment, change and capture things like that.

Hopefully in year two or year three we can start forming partnerships with bigger creative services and institutions to find bursaries and financial incentives for working with Frēsh as well.
As for the structure of Frēsh, how did that come together?
There are 28 categories that you can submit work into, but you can submit a piece of work to multiple categories. The reason for that being we want to encourage people that sometimes don't know how to categorise their work, and we want to encourage diversity across categories. Things don't always fit neatly into a box. For example, a great music video might also be a great piece of cinematography as well. There's no reason it can't win on both of grounds. So this is just a nice way of encouraging our entrants and it encourages our judges to evaluate the work on merit of how good it is, rather than on how well it ticks boxes.

As for judges, as a graphic designer myself, I would naturally want to judge the work in graphic design. However, when I first go into the portal, all the categories are open to me, so there's a minimum requirement for judging an amount of entries - and then after that if I want to continue judging categories, I can then focus on my area of expertise. The idea there is firstly that we get all the entries judged, and secondly that it's the judges outlook that is more important than how he/she specifically sees a skillset. So it means that I can appreciate work without necessarily being an expert.

Obviously with a free showcase like this, you never know how many entries you're going to get. So there's a scary juggling of, do you get no entries and loads of judges, or, loads of entries and no judges?

This year we ended up with 1600 approved entries, and 114 judges, which was nice. Some of the judges went through hundreds of entries as well, so some really enjoy the process of evaluating the work. The judges that were very keen we then invited to come on as curators, which means that they stick with the initiative on a long-term basis and help form ideas, insights and concepts for the work and how we share it.
So in the end, you had a lot of entries. How did you manage to get the exposure needed for reaching all these entrants?
We had a lot of help with the entries from Ello; an online creative network, who I've known for a long time. They ran an Artist Invite on their platform which helped us get a lot of entries in.

And its building partnerships like that which will hopefully extend Frēsh over time and introduce it to more people, and help with exposure.

Now we have the site online we can see whats happened, and we've been very transparent about the path that we took and want it to be as completely open and simple to understand for everybody. So to some extent they can see the judging process behind it; how it works and they will hopefully find that interesting and refreshing.

A few of the winning entries, such as yourselves, were from the Fabrik community, who were obviously the first people that the call for entries went out to. I really hope they see more value - that they get something from this, and I really want to keep pushing on that front as well. Any way that we can bring more eyes on our communities' work really satisfies that goal that we're trying to achieve. We couldn't have built Frēsh without Fabrik.
How has the collaborative process with Feed Me Light been for you?
We first met Denis when we were at a See No Evil event. Feed Me Light was very young then, they had a site with Fabrik, and they were just starting off. The world that we work in here is very personally connected. The route we've taken from a hundred websites to now thousands of websites is effectively a word of mouth network, and that's been really important to us as we've grown. The personal support requested by users is then returned when they help you out.

Filmmakers particularly, don't work in isolation. It's a very communal industry and the press is good. People don't need a portfolio every day, they need it when the time is right, so just to be in their mind for that is very important. Its still an organic space; nearly all of our clients come through an organic route for us, from a DOP telling a member of the crew about us say.

As a creative studio yourself, you have similar problems and rewards than we do as a platform, in the way that you deal with your clients. The expectations are the same, they will come to you and they will have their own opinions and you need to guide them through that sometimes and get the best work out of the brief that you've been given.

We started Fabrik by building bespoke websites - for production companies primarily - which gave us insight into what we needed to build in order to satisfy their demands. As time went on, we've stopped doing bespoke and focused more on the core of Fabrik, which benefits everybody. But doing bespoke for two or three years allowed us to learn what were priorities for different creatives, and build Fabrik around that set of priorities, which was a useful step to take.
We can't thank the Fabrik team enough for building our kickass new website. We're looking forward to future collaborative opportunities with the team, and can't wait to see how their core portfolio services grows alongside their 'frēsh' new venture. Check out the Frēsh Awards website to find out more behind the awards and our neighbours on the winning entrants page!