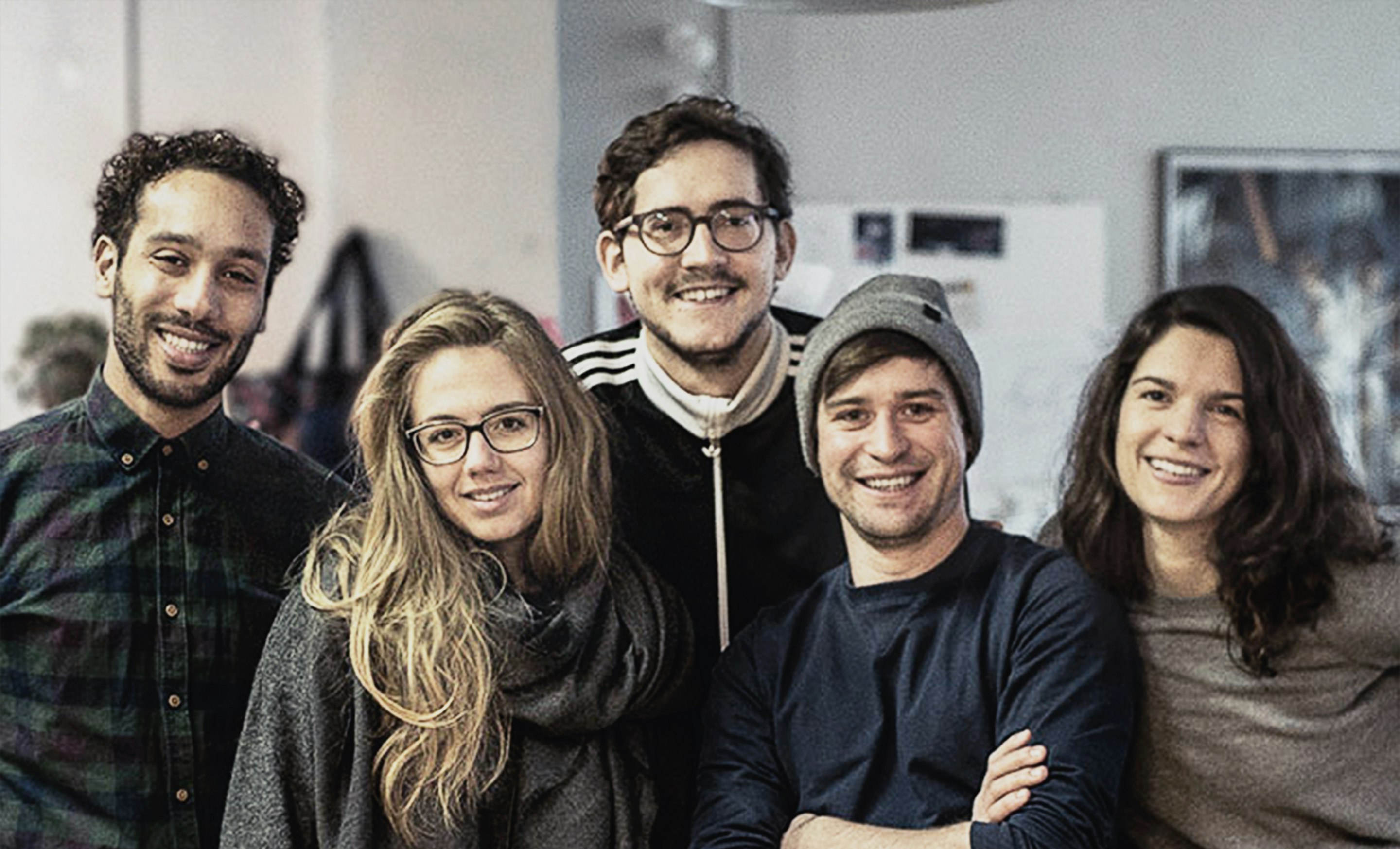 New Director Signing: Team Tumult
The rising pockets of antipodean and celtic voices at Feed Me Light were starting to unnerve the central Europeans, so to compensate, we've only gone and added five Swiss accents to the mix; in the form of Team Tumult.
Team Tumult are a collective of writers, directors, animators and illustrators based in Zürich. They write and produce visual stories for clients who give them the opportunity to create something unique.

Every story needs its own approach, and whether it's hand drawn animation, stop-motion, motion graphics or illustration, Tumult strives to find the right visual language for each and every project.
Each of the team has a different view on things, which keeps their work diverse and fresh. They are linked by wanting to create good stuff. And we presume coffee, no Feed Me Lighter is complete without it.
Marwan Abdalla goes by Maru for short, because every superhero needs his secret identity. We get that, Maru, we understand.
Nina Christen plays a mean triangle. The FML Carol Service just took it up a notch - Shoreditch, here we come.
Frederic Siegel has fessed up that he doesn't drink coffee, we know, outrage. Turns out he gets his daily dose of energy from watching Spongebob Squarepants. To each their own, I guess, Fred!
Justine Klaiber likes to pretend to be R2D2. It takes real skill to learn a made up techno language from a galaxy far, far away, and we hope it eases any translation issues on future client projects with droids.
Beni Morard admits to only knowing how to cook two things, pizza, and pizza toppings. Obviously we had to check and can confirm that Beni is of sane heart and mind, knowing that pineapple truly does not belong on pizza.
Check out their director reel below!