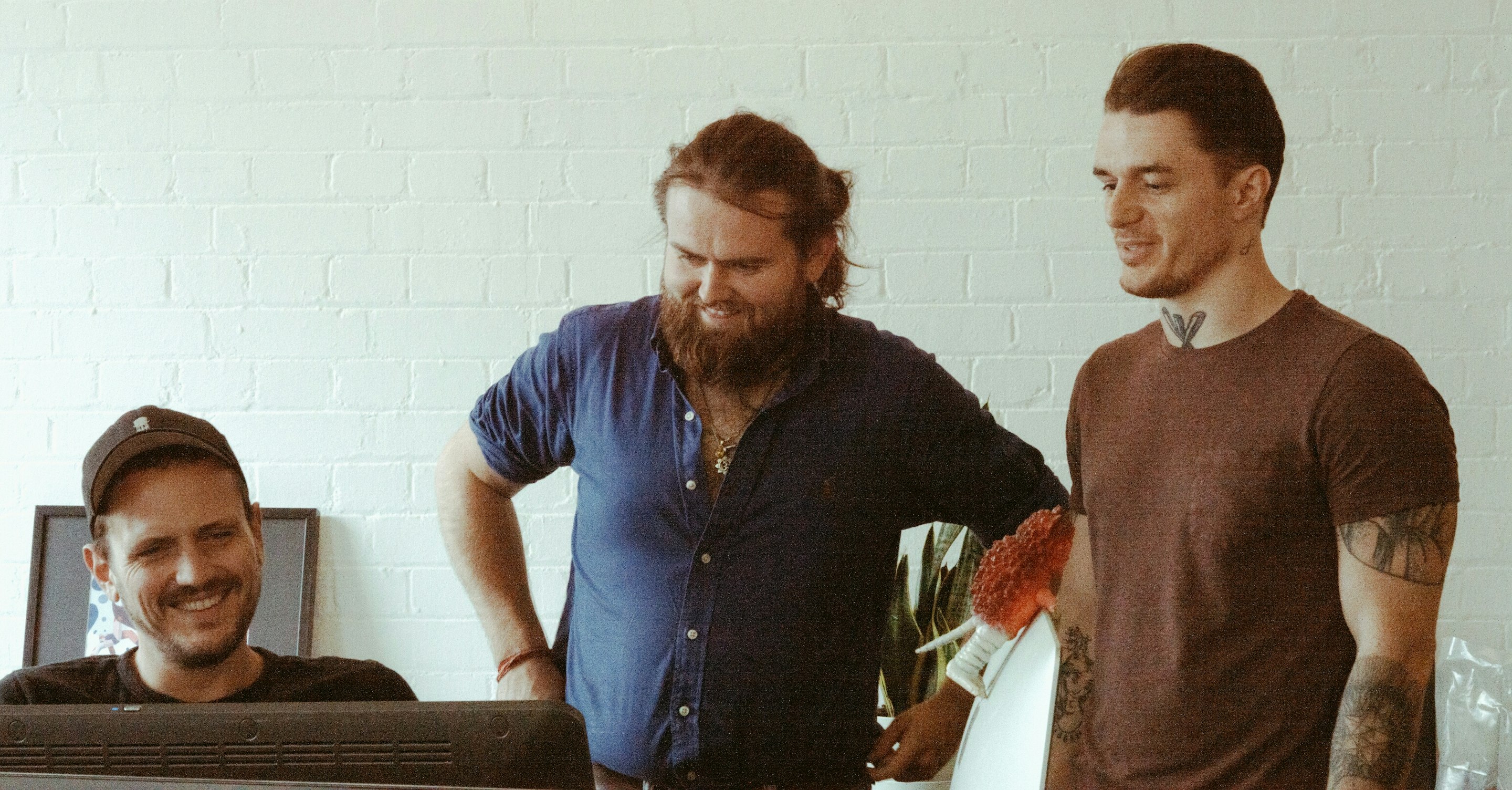 Under the FM(Spot)Light: Cianán Curran
The last few weeks have been very exciting with a number of new names and faces are joining the FML team. Check out our team photos for proof. Giving Sammy a run for her money in the beard/moustache competition is our newest joiner Cianán Curran.
Here to push FML and the team forward in search of awesome projects, Cianán is bringing a new energy to the team. And a knowledge of how to breed frogs, no jokes.
Hailing also from the Emerald Isle we decided to have Mark interview Cianán. And for a blissful 30 minutes they spoke at their native speed with native banter without being interrupted with 'What? I don't understand'.

---
I never planned on doing sales … It was my love of the visual arts that drew me to it, and I don't think I could sell anything else. I had difficulty reading as a child, so visual storytelling always had an appeal for me.

I loved the smell and feel of it … I always wanted to be a carpenter, I just loved working with wood, and working with my hands. I'm actually doing a bit of wood weaving at the minute, building a wicker house for the cat at home. It's not my cat, just turned up one day, but sure I'll build it a house anyway.
Buttery mash is on point too … but my favorite potato dish has to be dauphinoise, with garlic and cheese. Especially when you get that crispy layer on top. I smash an Irish stew, I would slow cook it for a good five or six hours, then put the spuds in.
On second thought, don't write terror ... The best thing about being Irish has to be the inner balance between poetry and violence. Finding the beauty in terror. It's like ying and yang, you have to acknowledge the light and dark within yourself.
Marry Sinead O'Connor, Kiss Conor McGregor and Kill Bono ... I wouldn't like to kill Bono but I'd rather try and kill him than Conor McGregor. And I'd like to go the rest of my life without having to sleep with either of them, so it's going to have to be Sinead on that one.
It's like being in a different world … Devprayag in the Himilayah mountians is pretty f**king special, it's where the two rivers meet to form the river Ganges. The journey to get there and the view when you do is just mental.
A spiritual lesson I could share from my time in India … To not only love yourself completely but the people around you. Stop fighting everything, the world owes you nothing, trust in yourself and your ability, and don't be afraid to fail and let stuff go.
I have failed and I've grown from that … I love the variety and opportunity in London, the variety of people, cultures and food and then the opportunities that are available here. I've learnt a lot from my failures here and it's made me stronger, London makes me stronger. I'm grateful for those failures.
Got a girls number on the tube once ... it was packed, like the most packed you could be, and we were pressed face to face and I got her number. I met her a couple days later for a few pints, what happened after that is between me and her.
TRESemmé is the secret to good hair ... the black one. It's a pound in Poundland.
The ethics in FML are just amazing ... I find people's approach and their energy humbling and captivating. There's an incredible way of doing things. The work speaks for itself.
Note to reader: Sammy continues to lead the race for 'Cutest Bearded Team Member'. See team photos for proof.