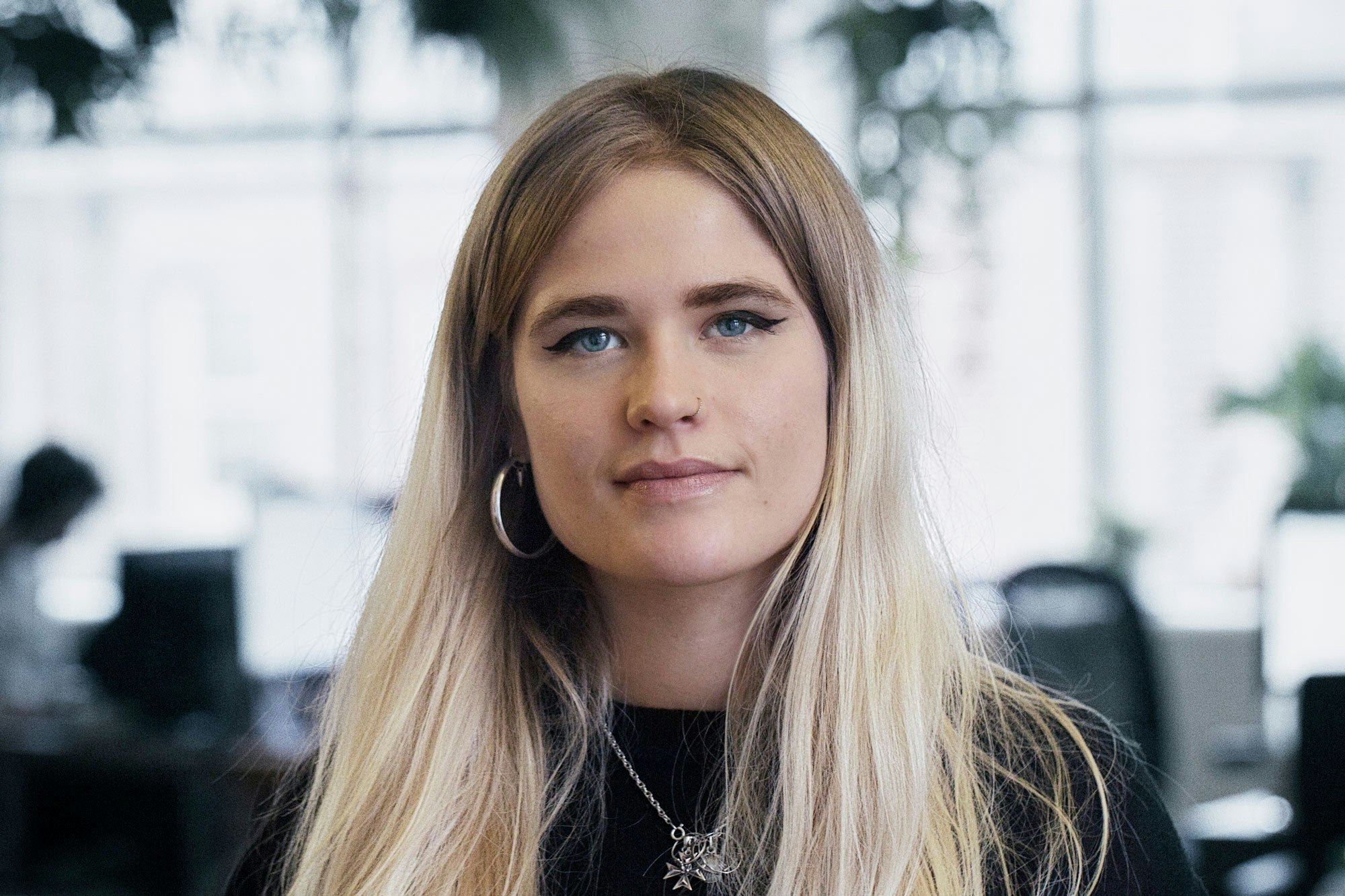 Under the FM(Spot)Light: Jenny Wells
If you've been round the studio recently, you'd be forgiven for thinking you've just heard Sean Bean's long-lost daughter roaming the studio floor. Don't worry, it's not another one of Ned Stark's basterd children, it's our Junior Producer, Jenny. After a hectic first six months, we'd thought we'd find out a little more about this Northern lass and how her time with the Feed Me Light crew has been going!

---
What did you want to be when you grew up as a kid?

First I wanted to be a vet, then an F1 driver. Those are two very different things. Then I always did art from when I was younger, so that's always been on the top line really - pursuing something in the creative industry. So I went to art school in Goldsmiths in South London, as I had this idea that I wanted to come to London, 'cos I'm from the North. So at least that's one goal that has been achieved, I left my parents' house.

Best/worst thing about living in London?
The best thing for me is probably the parks. I really enjoy being outside, when it's sunny of course, and they have every kind of park that you could want here. The green spaces are really incredible for a city this size. Coming from the north, the worst thing has to be the busyness, the commute doesn't agree with me at all. It's just a different culture.
Fave thing from being up north?
The way they put gravy on everything, I absolutely love the stuff.
How did you end up falling into the animation sector?
I've always admired the craft of animation and enjoyed watching it, but as I'm diabolically bad at drawing, I'd never really considered that as a career. But it's kind of just followed the stream and become more and more integrated into the roles and jobs that I've had.
How did you end up at Feed Me Light?
I was working as a runner at a company called Electric Theatre. They started a new section of the company which was focused more on the creative side of things, signing directors and more focused on animations and that sort of thing. I was their first employee, I went from being a General Assistant to Creative Assistant, so working with treatments and layouts, and a lot of the visual design work before anything would leave the door. That's where I met Cianán, who obviously works with Feed Me Light now.

So I came to the end of the my time at Electric Theatre, I felt like it was time to move on, sometimes you just need to go somewhere else to progress a little more. So luckily, Cianán told me that they were looking someone here. So I met up with Kiri, and I just felt a very good vibe, and luckily she felt the same. So a couple of weeks later, I was here. I've came in as a Junior Producer, and I'm very keen to learn in this environment. And now we're six months on, and I think it's going well!
Out of the entire process of working on a project, which is your favourite part?
I really enjoy pre-production, I get really excited when a brief comes in, and everyone starts putting ideas together, pulling references and consolidating notes and ideas for what you might want to make. Apart from that, when you see the first WIP that looks close to what the final product will be, because you've been through so much already to have gotten it to that stage. So yeah, 'light at the end of the tunnel' is a good stage.

What was your favourite moment you've had with the FML team so far?
It was the Christmas party on my first week, so that was a good moment. I remember going in and luckily I knew a few people off the guest list, but it was like a baptism of fire, but a good introduction to the social world of Feed Me Light. Producing my own first job for the first time was nice as well, it was a little triumph and felt very rewarding.

And the funniest moment?
Being on my first live-action shoot, I was a stand in for the child actress. Afterwards, I went to the British Arrows Craft Awards, with my arm was covered in product after a day of sitting in a bathtub with people rubbing product all over my arm as I was standing in for a four year old Chinese girl.
Favourite food?
Vietnamese food, actually, which means I'm in a great place being on Kingsland Rd.
Place you most want to visit?
I want to visit Japan next, in Spring obviously, for the blossoms. It just has so much going on, I'd love to just go there for like a month and see everything, and the food would just be incredible. I've never been anywhere like that, it would be so different from anything I'd ever seen before.
What is your plan for the next five years?
I still definitely need to live abroad. I might move to Mexico. My favourite place is Mexico, my sister lives there. It's such a vast place with the most amazing things. I love swimming, and they have these caves, where the ground that sunk down due to the moving tectonic plates, and they fill up with this crystal clear water, and they're just amazing.
Favourite thing about FML?
The thing I love most about being here is the atmosphere that it creates, I've never worked in a place that is as easy going but creates a sense of everyone being stuck in together, it's a very creative place to work as well. That's just been a blessing.