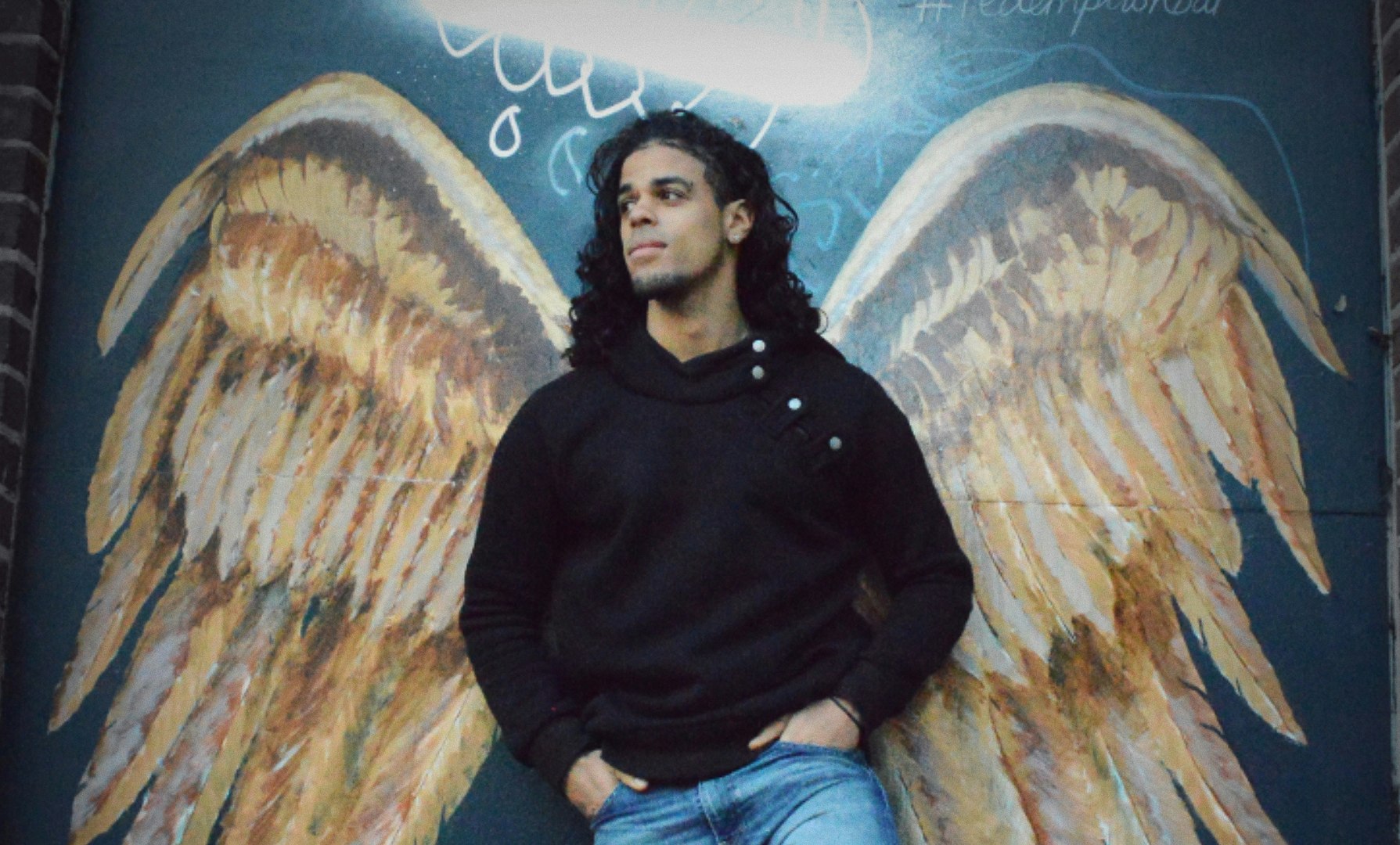 Under the FM(Spot)Light: Julien Becquer
We thought it was about high time you got to know the face behind our latest creative signing, Julien Becquer. Julien has been with the team for a few weeks now and we're thrilled to have such a talent working in house, and decided to find out whats ticking underneath all those luscious locks.
---
What sparked your love of the Arts?

One of my earliest memories is the root of my love for drawing. I was in play school and the teacher put one of my drawings on the wall. It was of a clown, I was so proud of it. It was the first time I'd used colours. I remember the feeling of having my work acknowledged, it was amazing. That inspired me to keep drawing, be the best I could be. I began to sell my sketches in school, people in my class would ask me to draw for them and I would charge.
What inspired you as a youth?
Pokemon was a huge influence on me, the variety of characters in the program inspired me. I was always creating characters after that, pushing them in directions I would never have done it it wasn't for the variety I saw in Pokemon.
Space Jam was another massive influence, my twin brother and I must have watched that film fifty times in a matter of days, we would sit there and sketch the monsters again and again until we got them perfect! There would be tonnes of paper everywhere!
Princess Mononoke changed everything, it was the first movie I saw that didn't have clear good or bad characters. It was more for adults. I remember it in contrast to Disney movies, seeing the blood in the action scenes was so shocking, it gave me a whole new view of what animation could be. It was amazing.
What the Best thing to do in Luxembourg?
Visit downtown Grund- it's a village built into a tiny tiered valley, it's so beautiful. The city itself is tiny only 110,000 people so you can do alot in a couple of days. You'll have to try out traditional dish Judd Mat Gaardebounen, its smoked pork with potatoes and broad beans. It's a must!
When did you fall in love with Animation?
I went to study animation in a school near my house, it was incredible to see my drawings come to life. This completely changed my way of thinking and looking at characters. My twin brother also decided to come study animation a year after I did. This gave me the motivation to work hard and progress. My brother has always been a great inspiration. We push each other to grow, develop and master our craft.
What's the best part of being a twin?
Having someone to do things with! We had no fear when we were young, there was a steep hill with intersecting roads that led to our house and every day after school we would be on our scooters, we'd go to the middle of the road and fly down the hill between the passing cars. We'd go so fast- it was intense. Eventually people on the street thought this was so dangerous they followed us and told our parents we had to stop.
We loved Teenage Mutant Ninja Turtles and Power Rangers. We'd fight like wild animals after watching it. It was like a constant game for us, we loved it! In school other children were afraid of us because we would organise group fights, some time whole classes against each other, it was crazy! My family still speak about how much of a handful we were!
Is being a twin ever problematic?
Yes! My brother was at the Annecy Animation Festival and one of my old lecturers saw him a few times and thought he was me. Obviously he didn't say hello and wondered who this random woman was staring at him. She got really mad and confronted him asking why he's ignoring her! He said it was awkward telling her he was my twin, she apologised. This happens a lot!
How did you find out about Feed Me Light?
I had finished up my internship at Golden Wolf, I knew I wanted to stay in London as my internship was great. I sent an email to Kiri at Feed Me Light and it all came together so quickly. I love the studio, I tell my friends at home where I am and the work we're doing. I can tell that they're jealous so I try not brag too much. I'm having a great time, I hope it continues.
You can follow Julien's work here.