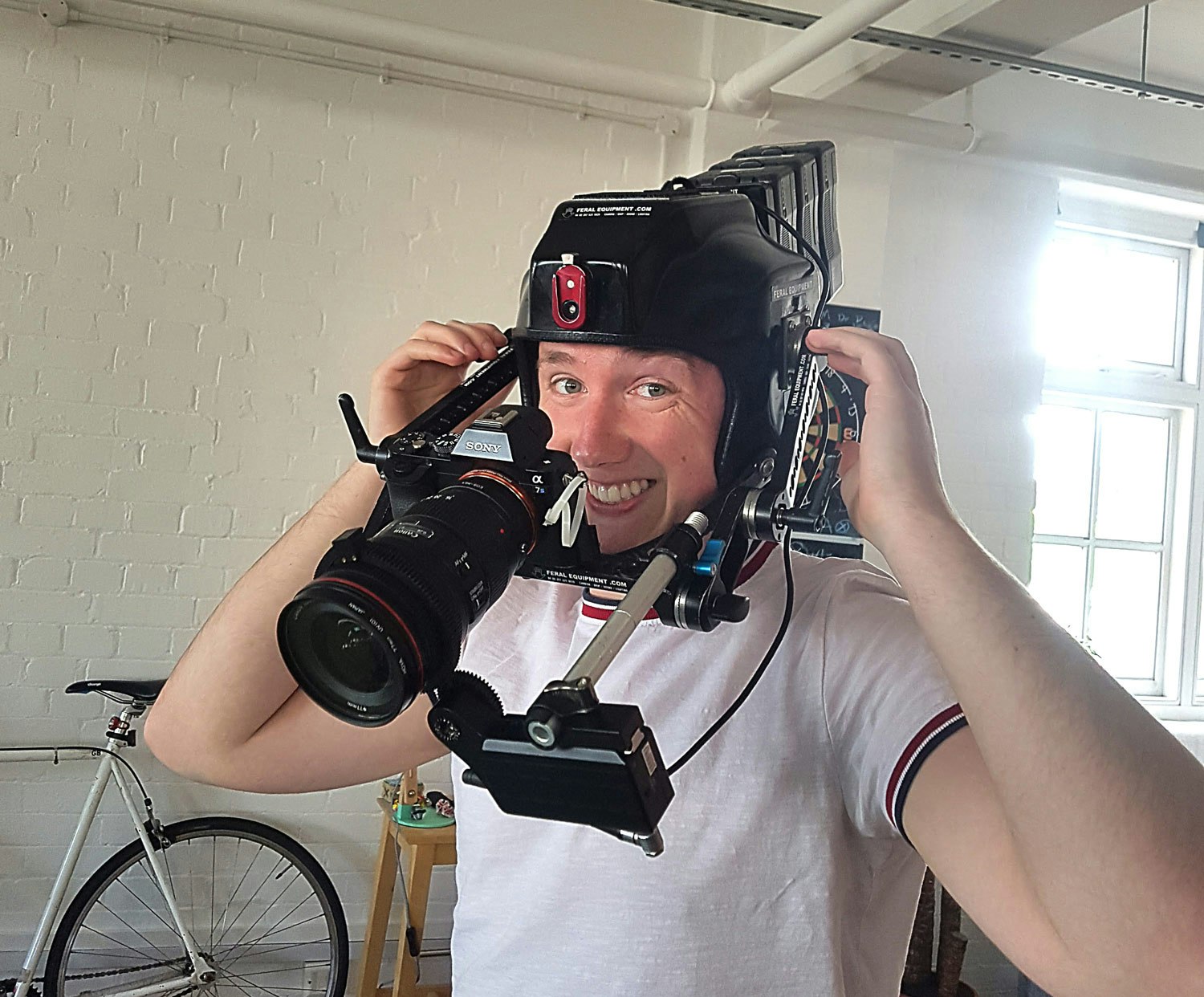 We think his name is Mark. But we can't always understand him.
Inundated with French and a token antipodean accent, we've thrown a new one into the mix. This Northern Irish kid – Mark Mullan - keeps turning up at the FML studio every day. Originally joining the team as an Intern, he quickly impressed us so we've decided to take him on as our new Junior Generalist. So let's meet Mark Mullan via some entirely irrelevant questions and a disjointed conversation. Disappointingly done too early in the day we couldn't justify a pint (yet).
I'm most proud of our sense of humour…. We can laugh at anyone, anything and ourselves really easily – which I know is ironic coming from Northern Ireland. The fact that we can find humour and a light side in everything means we get along with everyone really easily.
I wanted to be an inventor… I genuinely thought I would grow up and create holographic machines and used to draw up all sorts of inventions and then create them out of Lego. Full on engineered designs. Could still happen you know. I got into it because I started doing this magazine thing where you build a robot with a new part in each edition. I got half way through the robot and then the magazine discontinued, so gave up on the dream of robotics.
I haven't worked out who makes the best coffee in the studio yet… but Dan (Chaput de Saintonge) keeps giving tutorials on how to pour the milk and I have been watching him, and it's not that difficult but I still haven't mastered it. I used to work at an Italian restaurant and got lots of free pizza, it was good craic. But I got banned from making coffee because of the mess I made. I always cleaned it up but it was too much. Apparently.
Dogs aren't exotic and so common…. Which is why elephants are my favourite animal. I think. Though I'm glad Sammy isn't indifferent to me, and she loves my ear massages.
The worst thing about being a twin… is having to share your birthday party, and having to share the limelight. The best thing about being a twin is always having someone to blame. What would my twin say? The worst thing about being a twin is that her twin is me. And that the best thing about being a twin is that her twin is me.
Timothy J Reynolds is amazing… His stuff looks amazing on screen but also in print. It would be cool to be able to create similar content.
The creative culture at Belfast School of Art is great, and the people are super talented… The community is not that strong yet, but it will definitely grow. And I think in the near future the school will have the same reputable name as some of the other big art schools. Some aspects of its status as an art school have been lost, but the creativity and quality of work have remained the same.
Pulp Fiction, Trainspotting and The Matrix … are the movies I've been told I have to watch next. My current top 5 movies, in order no less, are… Tarzen, Mrs Doubtfire, Sister Act 2, The Ringer and The Commitments.
Giddy Up… If I owned a racehorse I would call it Giddy Up.
The biggest thing I've learnt is that… when they stare blankly at you after asking a question, it's not because they don't know the answer, they just don't know what the hell I'm saying.
Disclaimer: It's true. We only understand about 80% of what he is saying.