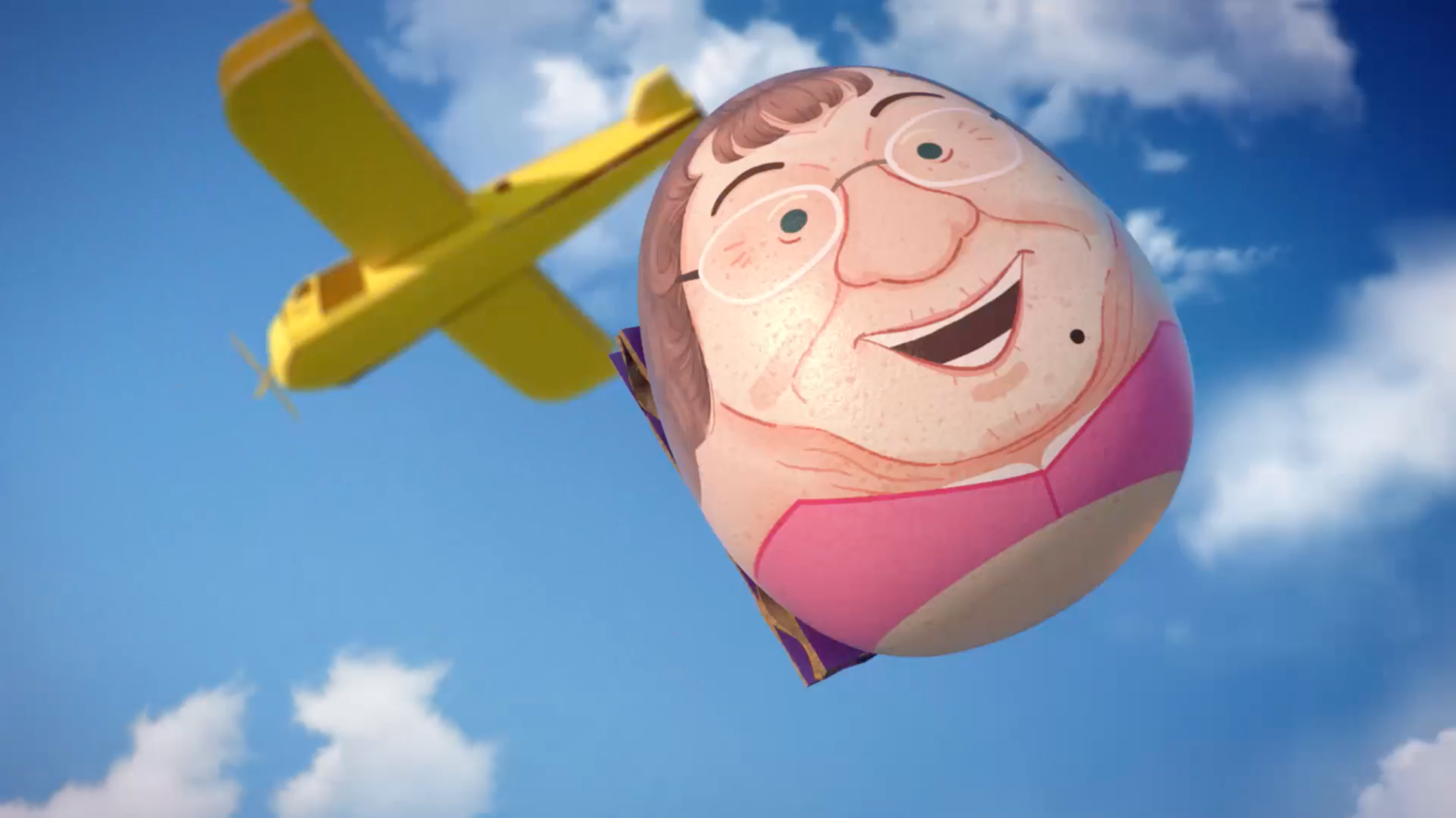 We've cracked it!
Growing up, people always tell you not to put all your eggs in one basket. Well we're here to tell you that all those people were wrong!
Last Easter, Feed Me Light had the distinct pleasure of bringing some of British Comedy's best loved shows to life as part of UKTV Gold's seasonal Easter campaign. This bright and colourful spot transformed some of Britain's most iconic comedy characters into colourful eggs in an easter egg hunt to remember.
And our clients, UKTV, only went and picked up a Gold PromaxBDA win for the seasonal hit at last nights PromaxBDA Annual Awards. This awards ceremony is an annual celebration of innovation and creativity in entertainment marketing and design. Across eleven regional and global competitions, the PromaxBDA Awards honor the teams driving audiences, creating value, and building the biggest brands in entertainment.
FML were thrilled to create these promos as part of such a large seasonal campaign for use across online and offline platforms, and the opportunity to bring such quirky and iconic British characters to life. Creative Director, Denis, said of the project:
"It's rare that you have the opportunity to work creatively with programmes and characters which are such a major part of the UK's cultural heritage. It has been an incredible project for Feed Me Light to take a leading role in."
---
Luckily, FML had the opportunity to revisit this project and create a new campaign for this year's Easter season, with some new characters and even more action-packed sequences! Check out our brand spanking new 2018 Easter campaign produced for UKTV Gold below:
We hope you enjoy this egg-cellent campaign as much as we enjoyed making it. And you thought you'd gotten through a whole Easter related post without that pun, as if!